Need a PWB Source? Think Resource Circuits!
Resource Circuits is reinventing the PWB market. We have taken the very best that Domestic and International manufacturing can offer and streamlined it into a simple convenient package. We offer manufacturing based solutions to effectively resolve all of your PWB requirements from quick turn proto, to small/medium production, to high volume Kanban and JIT stocking programs.

Resource Circuits will minimize your time and effort of trying to find the most effective source for the desired requirement. We are geared to procure PCB which require ISO, TS and/or Mil Spec standards. High copper, specialty material, hybrid material high layer count and 3D features are routine for Resource Circuits. Let our innovative approach take your business to the next level.

With more than 25 years of PWB experience backing our extensive network of highly qualified manufacturers, Resource Circuits is a value added component to any purchasing team. Let us take your project from prototype to production and maximize your profits along the way. At Resource Circuits you can rely on our extensive background in the PWB industry, to maximize your products potential.

When you need a PWB source, think Resource Circuits!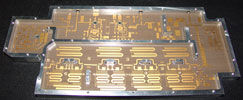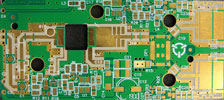 ©2007 Resource Circuits All rights reserved.